Please note: The Precision 1 is too powerful and it is not for the in-ear headphone.
Click to read FAQ
Audio-gd products had design and test based on the AP SYS-2722 (The top-drawer professional equipment in world)





We have over 25 years experience with power amp design and build, we designed the Precision 1 to enable the whole chassis to work as a heatsink, the chassis is of pure aluminium, having a 3.7KG weight and a very large heat flow area, improving over standard heatsinks (usually products in this size range have less than 1KG of heatsinks), the Precision 1 stays at a safer temperature.

Driving the 4 ohm Moby-Dick speaker, the Precision 1 reproduces detailed and dynamic sound.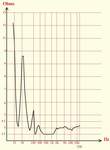 Dual exponential characteristic I / V conversion mode volume control design , has a very wide volume control characteristic, cooperating with both speakers and headphones.
Selecting the volume mode from low to high, the volume will reset to 0 avoiding accidental high output.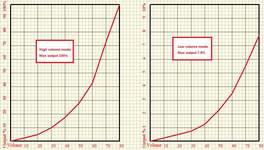 Fully discrete design, Non- feedback ACSS analog amps.
The gain stages and pre-driver stages working in class A, built with discrete analog stages without any OPA and coupling caps in the signal channels.
The Diamond Cross Non-feedback output stages design can avoid "switch distortion", rivaling class A amps.
Full functions (DC offset and overload) MCU protection detect for protecting speakers and the amp.
Separate two channel 80 steps digitally controlled relay-based volume control avoids channel imbalance, channel cross and improves sound quality .
High / Low volume model, easily handles varied sensitivity headphones and speakers.
4 analog inputs: RCA X3, ACSS X1
Applies 8 transistors ( 150W / 15A / pc). Supports 90W X2 (8 Ohms) output or 16W X2 (40 Ohms).
The capacitance of the whole machine reaches as high as 45,000 uF, 450W transformers.
A total of 2 groups of high-quality class A parallel connection PSU power supplies for the gain stages. To achieve high S/N, the control circuit is powered with separate regulators.
Applies all audiophile grade components, including DALE resistors, WIMA caps, custom order NOVER (UK brand) caps.
Between the transformers and signal amps resides a thick metal board to avoid disturbance.


Sound Characteristics: Very neutral, truly delivering the sound of source, the Precision 1 doesn't add any color. Precision 1 is not a monster amp but can driver most speakers well. It benefits from high quality sources, speakers and cables to show it's true performance .

Please note: Before operating the Precision 1, it is suggested that you read the User Manual page.
¡@