¡@
FUN Technical characteristic:

For the less coloration sound ,the FUN without coupling caps , uses DC servo circuits to keep the output offset at zero.

The FUN uses ACSS (Audio-gd Current Signal System, which is a current signal transmission system). ACSS is a non-feedback technology make by Discrete amp. Most people had know the global feedback can offer better specs for the meters, non-feedback can't please the meters but can offer better sound for human's ears . Here is a conflict of the class circuits. But the ACSS arrive a new field, it can offer least coloration sound which is more neutral with very low distortion and high linear . So it can recur the dynamic, detail and neutral sound but not bright or harsh.

The FUN has a built-in headphone amp and pre amp, and also has a line in allowing it to be used as just a headphone amp or preamp, bypassing the DAC. The Headphone amp/preamp can also use ACSS technology. Applied the FET non-feedback buffers to keep the impedance invariablenes , perform the best performance.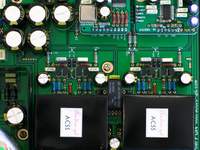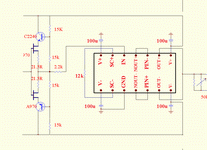 FUN applied the excellent DA chip WM8741 and the excellent amp circuits ,but these is not the only key of best sound. The power supply is most important . Even applied the best DA chip and the best amp , if match to a normal power supply, the total sound still maybe musical but can't neutral . So we can easy to find the hi-end gears maybe has not best chips or amp, but has plenteous dedicated DC supply circuits .
The FUN uses 6 groups high-quality PSU with dedicated DC supply circuits for each section of the unit, to ensure the highest sound quality. For the analog parts , there are two groups Discrete high speed linear PSU .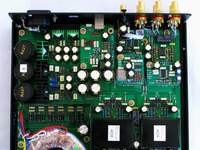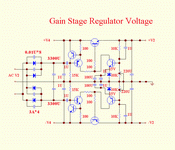 The FUN applied the diamond output stage. It is a very neutral sound output stage just increase the power output without any coloration,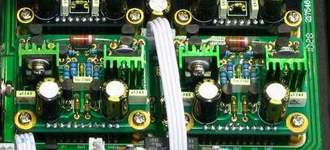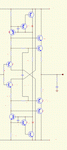 In a amp, the volume pot is most important. FUN applied the custom order ALPS 27 volume pot, it can reduce the noise and imbalance than normal volume pot .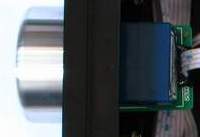 The FUN has a fully functioning, built-in DAC with USB, coaxial and optical input. The coaxial and optical inputs support up to 24Bit/192K. It can be used as a standalone DAC. The USB input applied TE7022 which can support up to 24Bit/96KHz.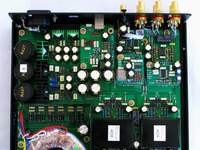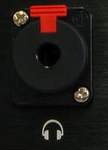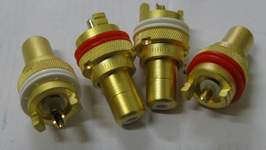 The FUN functions:
Front plate:
Gain button: Push in for low gain (+2DB), out is high gain ( +13DB).
Volume knob: Control the volume level of the headphone/pre amp.
Line Out: Push in for headphone output, out for preamp output.
Line In: Push in for analogue input, to use it as just a headphone amp or preamp, leave out to use with the in-built DAC.
Selector knob: Select built in DAC source between USB , coaxial and optical.
Rear:
Power socket: For power input.
USB socket: For USB input.
Opt socket: For optical input.
Coa socket: For coaxial input.
DAC out sockets: For in-built DAC analogue output.
Line In sockets: For extra analogue input, to use FUN as just a headphone amp or preamp, leave out to use with the in-built DAC.
Line out sockets: Out for preamp output.

Advice for using FUN as a dedicated DAC:
The FUN has special DAC output sockets, owners can connect to the DAC output sockets, but I advise owners to try to connect to the Preamp output sockets, turn the volume to proper position (at high gain, volume placed around 10:00 to 14:00) which is proper output level. Doing this benefits from the ACSS gain circuits , and can improve the sound quality. Owners can compare between these two outputs, see which one sounds better.
Don't worry that the multiple output stages will degrade sound quality, most DACs or CDPs also have multiple output stages but some of them sound excellent.

The FUN will come in a 100-127V version and a 220-240 version, depending on the geographical location and customer¡¦s choice. The reason we don't make it with a selectable voltage is that 1: We are afraid if customers choose the wrong voltage, they will wreck their unit, and 2: While in low quality audio equipment, you can't hear the effect on the sound quality of using a selectable voltage switch, in hi-quality gear, which includes the FUN, the deterimental effects of using a voltage selection switch will be audible, not to mention the positive effects of a better power cable.

OPA ¡]The owners must not install the OPA wrong)
(For users choice and purchase to replaced the DAC output chip OPA2134, ( one dual OPA enough)

http://www.audio-gd.com/Pro/diy/OPA/OPAEN.htm
¡@
OPA-EARTH Modules

USD20

Sounds fairly neutral.

OPA-MOON Modules

USD20

Sounds a bit tube-like, that is, a little soft, warm and musical.

OPA-SUN Modules

USD20

Sound a bit dynamic.
¡@
¡@

USB modules
TE7022
(Default)

¡@

Support up to 24Bit/96KHz USB input .

DIR Modules

192KHz support

WM8805 Modules
(Default )

¡@

it can supporting up to 24Bit/192KHz, its jitter down to 50PS , which is much less than the CS8416 (200PS ) . Its sound characteristic is neutral and detail but slight smooth.

96KHz support

DIR9001 Modules

¡@

Uses the DIR9001, which has the lowest jitter. Supports up to 96KHz/24Bit for coaxial and optical input. Its sound characteristic is neutral .

D/A Modules

DA1852 Modules

¡@

Uses the AD1852 chip. Supports up to 192KHz/24Bit D/A conversion. Sounds a bit dynamic with extended highs.

DA8741 Modules
(Default )

¡@

Uses the Wolfson Hi-End grade chips WM8741. Supports up to 192KHz/24Bit D/A conversion. Sounds much neutral ,the detail and dynamic had recur.