About ACSS:
ACSS (Audio-gd Current Signal System) is Audio-gd's system for transmitting audio signals in the current domain. This concept, first seen in 1966, we have used for many years, and since 2006, have evolved the technology to include all audio signals in our systems from the digital source to the power amplifier. Since 2005, ACSS comp5nts have become Audio-gd's most popular products.

The C-2.1 functions:
Front plate:
Volume knob: Control the volume level of the headphone/pre amp.
Gain button: Push in for high gain (+13DB), out for low gain (+4DB). Only available while using RCA input. ACSS input is always set at High gain regardless of the Gain button for the best sound level.
Pre button: Push in for preamp output, out for headphone output.
Selector knob: Select input signal between 1(RCA) and 2(RCA) and 3(ACSS)

Design Features:
The C-2.1 applied the ACSS is a non-feedback technology made with fully discrete amplifiers. Most people know the global feedback design can offer better specs in test measurements, and non-feedback can't do well in test measurements but can offer better sound for the human's ears. Here is a conflict of the classic circuits. But the ACSS opens a new field, it can offer a least coloration sound which is more neutral with very low distortion and high linearity. So it can retain the dynamics, detail and neutral sound but not sound bright or harsh.
The output buffers are Non-feedback. For low impedance, we applied a diamond output stage (the MOSFET and transistor combined the Cascode stage )which is quite less colored than most conventional circuits.

ACSS non-feedback amp ALPS 27 volume pot Neutrik socket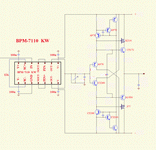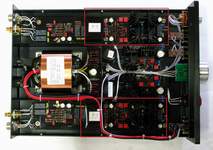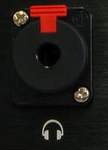 C-2.1 applies the excellent analog output stages, but these are not the only keys of the best sound. The power supply is most important. Even applying the best amp designed , if matched to a normal power supply, the total sound may still be average or sound musical but can't be neutral and detailed.
C-2.1 applied two groups of The class A parallel connection PSU for the ACSS analog output stages.
The class A parallel connection PSU has very high input impedance for avoid pulse through the PSU from affecting the DAC and low output impedance with very fast speed and high linear , so it is a very clean power supply. In my experience, its sound is better than battery power supply, better human sound and neutral.

Class A power supply.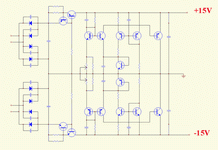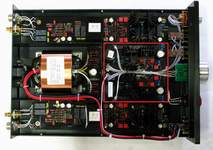 C-2.1 has three pairs of inputs: one set of ACSS current mode input, and two single-ended RCAs inputs. If the input signals are coming from RCAs, they are internally converted into current signals and then amplified. To use the C-2.1 as a preamplifier, there is one set of RCA output for your power amp connection.

In order to minimize interference and distortion of sound quality, the left and right channel circuitries are completely separated.

C-2.1 uses an all aluminum alloy chassis to prevent the eddy current of the transformer from interfering with the circuit board.

About volume in ACSS circuits:
C-2.1 use ACSS technology, which is very different from conventional technology.

In conventional technology the gain is fixed, like 3DB or 6DB.

ACSS circuits in fact have 0DB gain and are fully non-feedback, so it is a completely different circuit.
In ACSS technology the "gain" changes with volume, and while you turn off the volume, the "gain" is -80DB (in conventional technology it can't work lower than 0DB).

While you are listening in normal volume, the "gain" may be around -50DB, or between -80 to +13DB.

The volume control is also different from conventional technology. Conventional technology volume control is placed at the input, and attenuates the signal.

But in ACSS, it is placed at the ACSS modules output, where the output is the current signal, not the voltage signal. The volume control is I/V conversion, and the volume depends on the current (I) conversion to voltage (V). (Like D/A chips output I/V conversion)
The sound quality benefits from I/V conversion volume control. Mark Levinson also knows that current volume control has great benefits, so in their Top End preamp NO.32 volume control, they use many components to change the signal to become current signal (I), then through the R-2R network to control the volume, and then changed back to voltage signal (V) again. But C-2.1 is simply a more complete work in terms of the current signal, and technically, it is superior to conventional technology.
ก@