Driver V1.22 Install guide:
1, Download the "AudiogdUSB32ASIOv1.22forwin1220 " , Mac OSX , Linux and SPDIF inputs without driver install necessary .
Download the USB-32 driver V1.22
Unzip the driver to the Driver (C:), Click the iron "SETUP" in the "AudiogdUSB32ASIOv1.22forwin1220" folder .
Before install the driver, the computer must connect the USB device , the USB device must power on after the Windows have start .
Waiting few minutes , if had new window appear and want users choice, please click " Yes" ( agree) .



Please Note :
A: After install, the unzip "AudiogdUSB32ASIOv1.22forwin1220" folder can't delete or rename .
B: For less disturb from the computer , audio-gd USB device design is slight different, the USB device must power on after the computer had start . If the computer have restart, the USB device also want to restart .
C, During install ,there is an option want to select.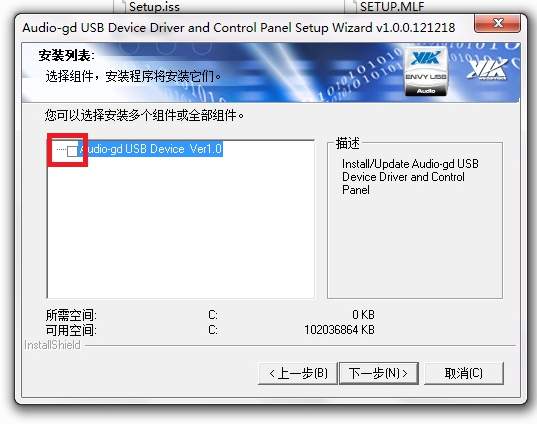 2,After install the driver, power off the USB device and restart the computer is necessary .
3, Install ASIO 4 ALL. (Depend on users if need)
4, Copy all " *.dll " files in the "AudiogdUSB32ASIOv1.22forwin1220 " -> "Plugs" folder to Foobar 2000 "components" folder .

5, Select the ASIO plug in foobar 2000. Click "Add New", select "VIA DirectKS ASIO" , click " OK" .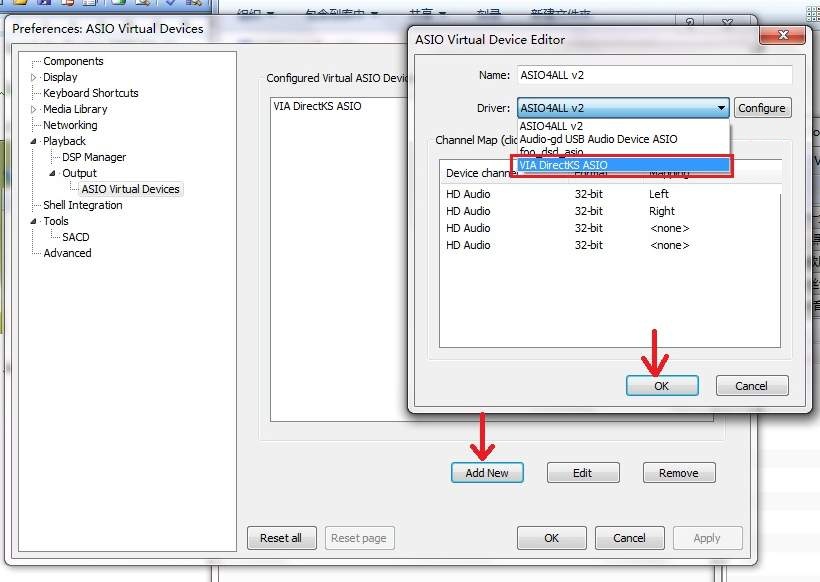 7, If the sound have drop off with ASIO output model , increase the ASIO buffer size then click " Apply" ,restart the Foobar2000 .
Please note :
A, The ASIO is direct sound output , so its performance depend on the computer performance , if the computer is too old, select "KS" output model is better .
B, If the sound have drop off during the computer busy , please increase the ASIO buffer . We test with some lot different computer, the ASIO buffer size setting at 2048 samples is no problems even with 4 years old computer .
C, Old version Foobar 2000 maybe can't working well with ASIO, we advice applied the version newer than V1.15 .
D, We recommend select "KS" or "ASIO" output model than "DS" and "WASPI" model .
E, Most users can applied ASIO without problems .Few users feedback the ASIO can't working with their old computer but after reinstall the Windows can fix the problems, then consider the Windows have miss some files during long term operate. We can't warranty anyone can succeed install the ASIO in their computer.
F, The Anti-virus software may delete the ASIO files cause the ASIO panel can't working proper . Users can addition the VIA ASIO in the accredit list in the Anti-virus software .
G, ASIO output option unavailable in SPDIF output device (DI-V3 SPDIF output ) .