Driver Install guide:
1, Download the driver , Mac OSX , Linux and SPDIF inputs without driver install necessary .

Unzip the driver to the Driver (C:), Click the iron "SETUP" in the folder .
Before install the driver, the computer must connect the USB device , the USB device must power on after the Windows have start .
Waiting few minutes , if had new window appear and want users choice, please click " Yes" ( agree) .



Please Note :
A: After install, the unzip driver folder can't delete or rename .
B: For less disturb from the computer , audio-gd USB device design is slight different, the USB device must power on after the computer had start . If the computer have restart, the USB device also want to restart .
C, During install ,there is an option want to select.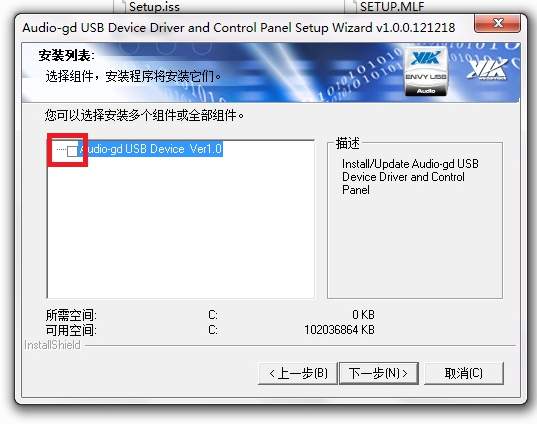 2,After install the driver, power off the USB device and restart the computer is necessary .
3,
4, Copy all " *.dll " files in the "AudiogdUSB32ASIOv2forwin2 " -> "Plugs" folder to Foobar 2000 "components" folder .

5, Select the ASIO plug in foobar 2000. Click "Add New", select "VIA DirectKS ASIO" , click " OK" .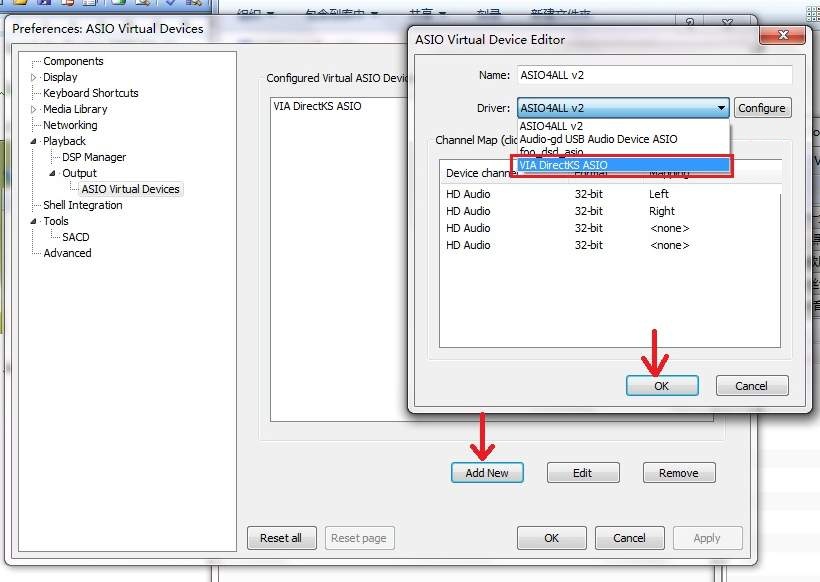 7, If the sound have drop off with ASIO output model , increase the ASIO buffer size then click " Apply" ,restart the Foobar2000 .
Please note :
A, The ASIO is direct sound output , so its performance depend on the computer performance , if the computer is too old, select "KS" output model is better .
B, If the sound have drop off during the computer busy , please increase the ASIO buffer . We test with some lot different computer, the ASIO buffer size setting at 2048 samples is no problems even with 4 years old computer .
C, Old version Foobar 2000 maybe can't working well with ASIO, we advice applied the version newer than V1.15 .
D, We recommend select "KS" or "ASIO" output model than "DS" and "WASPI" model .
E, The Anti-virus software may delete the ASIO files cause the ASIO panel can't working proper . Users can addition the VIA ASIO in the accredit list in the Anti-virus software .