USB-32 driver install guide for other OS (shipping since 14th . Aug. 2014, shipping before this date, please read the install guide in the driver folder .)
 
The driver install as below , you can install the driver before the DAC arrive, don't want connect the DAC while install the driver .
Step 1:
Place the driver in the Computer Driver (C:) , unzip it .

Step 2:
Double click the driver folder , and double click the iron "SETUP"

Step 3:
Click Next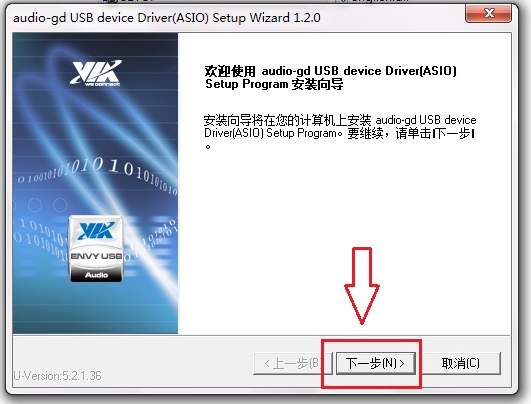 Step 4:
Select " agree"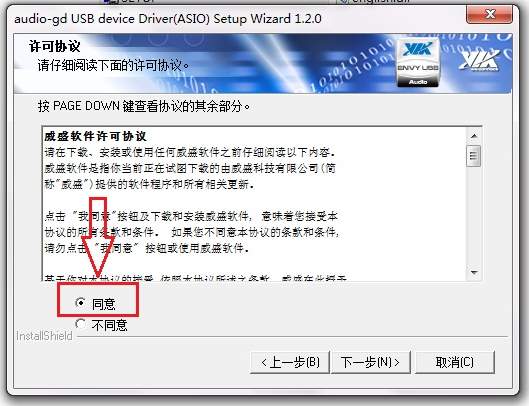 Step 5:
Select "audio-gdUSB device Ver1.20" and click "Next".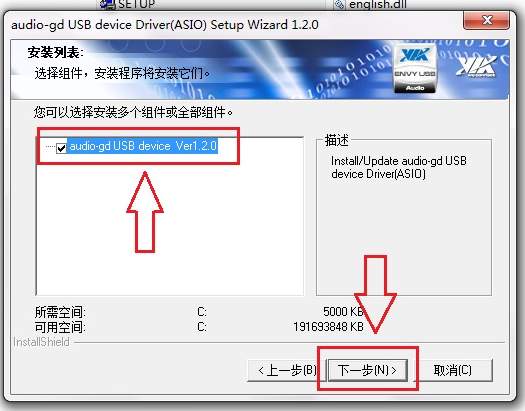 Step 6:
While finished, click "Restart the Computer"
While you connect the DAC in the computer, the Windows will install the driver for the DAC automatically .
If the computer had not any response while you connect the DAC, you may want to check if the USB port or USB cable had bad connect , you can change another USB port for try .
The asynchronous transmit mode USB audio device had large data transmit request than the adaptive mode device, so it need the USB had enough good performance .
After you finished the driver install, you can't delete the source folder or rename it, just leave it in the Driver (C:) .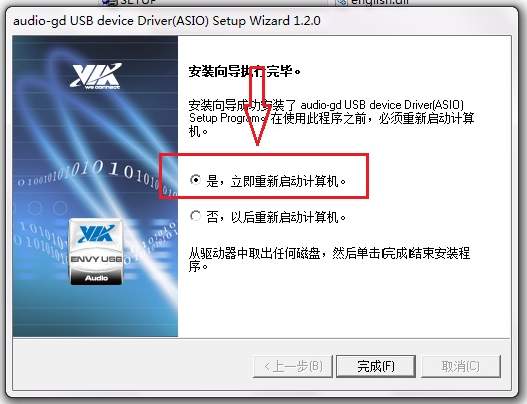 Step 7:
Click the iron "VIA ASIO" , select the audio-gd USB audio (audio-gd) , click the ASIO Buffer Size to Default , then click " Apply" .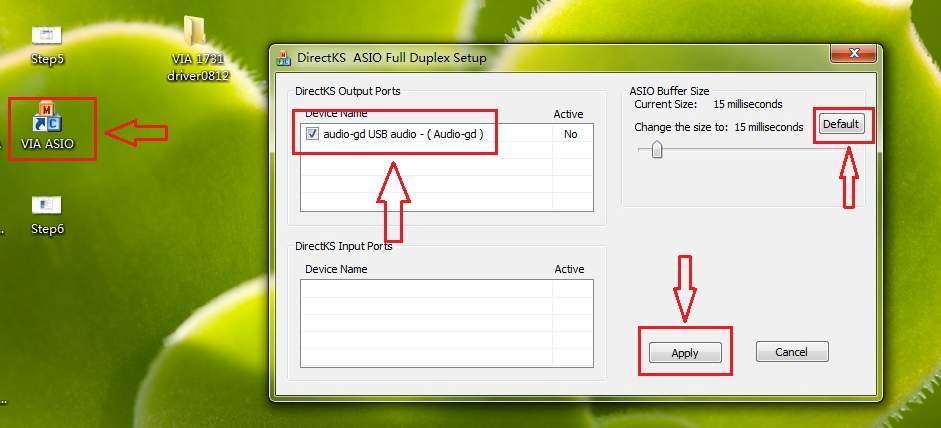 Step 8:
Open the Foobar 2000 ( It must had the version newer than V1.15 , and it is best install with the official version not any modify version .) .
In the Preferences panel, select a proper output device . Then you can enjoy the music.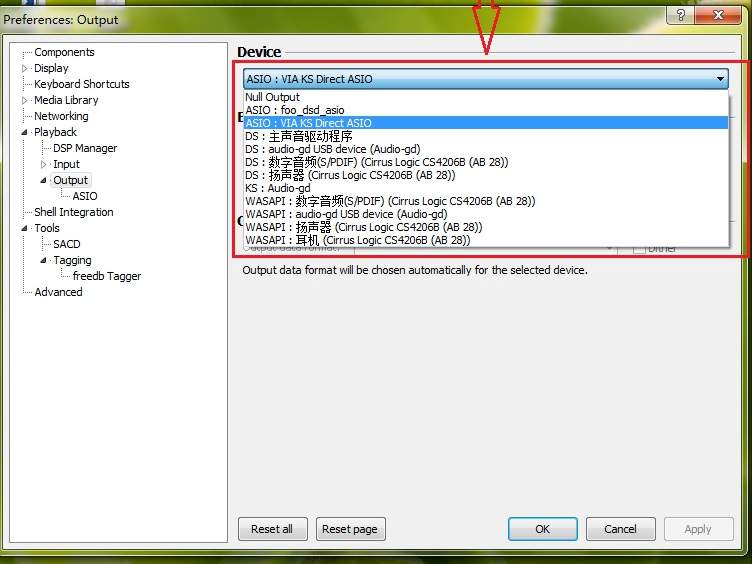 Step 9:
If you want your Foobar2000 had more strong functions, you want to download some plugs from the official web page .
We are recommend download and install the plugs like foo_out_asio , foo_out_wasapi , foo_out_ks ect.